Want to volunteer or donate?
Send us an email
Post fliers:
Full-Sheet
,
Half-Sheet
,
Quarter-Sheet
Print
11th Hour's posters
on the back (for extra eye-catchiness)
Email this link to friends
Thank you! Thankyou! Thankyouthankyouthankyou...
...to the
Case Film Society
(co-director Brooke Schepp and many others) for picking up Serenity to fly one more time,
to the
Ohio Browncoats
for making the evening more than just a screening,
and of course to Joss Whedon, cast, and crew of Firefly and Serenity--our Big Damn Heros!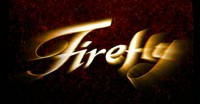 Back Home
Comments
Last Updated: Monday, February 20, 2006